So often we hear only stories of sex trafficking, of young girls sold into prostitution. Sometimes we may hear stories of forced labor. But we rarely hear stories of the others. Yet they do exist. Here is one of them. Make sure to follow the link to the original story to the powerful article and audio.
Trafficked to Play, Then Forgotten
By Alexandra Starr, WNYC News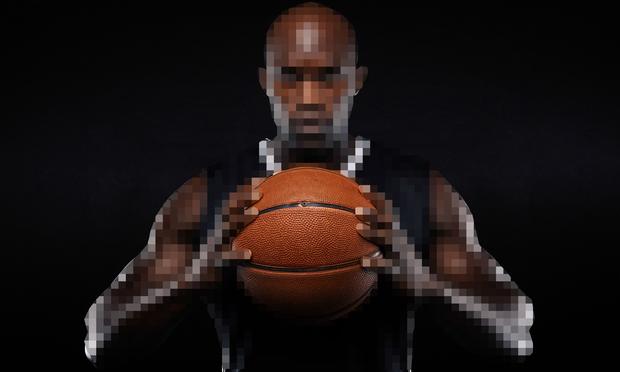 (photo illustration by Amy Pearl/Shutterstock)
In the summer of 2011, Alley Ene would sneak out of the bungalow where he was staying in Jackson, Miss., to buy bread at a local convenience store. The Nigerian would wait until 11 p.m., when he could be sure his host family was asleep, to make his nocturnal trek. Ene was 17 at the time. Back at the house, there were two younger African teenagers waiting for him. All three of them had arrived in Mississippi weeks before with dreams of being groomed for college basketball scholarships. Instead, they were sleeping on the floor of a living room with one pillow shared between them. Meals were mostly limited to occasional fast food runs. Given they were playing intensive basketball every day, that left them hungry.
"I had to take those risks to fill our stomachs," Ene said.
The day Ene arrived in June 2011, he and the other two boys were sent to play basketball for Omhar Carter's NBA Hoops Elite, which is considered the best youth basketball team in the state. NBA Hoops Elite is part of the Amateur Athletic Union, or AAU. Teams in the federation operate year round, showcasing children as young as 6. Virtually every NBA star—including the last two MVPs, Kevin Durant and LeBron James—played for AAU teams. Ene was thrilled.
"We came with smiles on our faces," he said. "It was America. What could go wrong?"
As it turned out, a lot did.